#1: Facebook Advertising Spend Will Increase
According to Social Media Examiner's 2017 Social Media Marketing Industry Report, 94% of the 5,700+ marketers surveyed use Facebook for marketing, up from 93% a year ago. Furthermore, 62% of the respondents said that Facebook is their most important marketing platform.
It's only been eight years since Facebook rolled out their advanced audience targeting capabilities, and handed the ad creation and management reins over to the customer. These two advances caused ad revenue to nearly triple, going from $272 million to $777 million in the first year alone. Facebook is expected to bring in $36.29 billion in ad revenue this year, up 35.0% from 2016.
eMarketer reports that in 2015, there were 1.22 billion legitimate, non-commercial Facebook accounts and that number grew by 12.8% to 1.34 billion in 2016. Growth has slowed over the last year, however, and from 2016 to 2017, Facebook saw only a 9.6% growth of their user base. From 2017 to 2018, they're predicting growth of 7.9%.
As a result, eMarketer reports that Facebook ad spend will slow considerably over the next year, with their predictions putting growth at only 26.5%, while 2016 saw a 57.4% increase. One contributing factor may be that Facebook is simply running out of ad space in people's news feeds, something Facebook has been cautioning investors about since last year.
So what does that mean for social media marketers? Not only does the competition and cost rise for ad space, but it also speaks to the larger issue of consumers' news feed ad fatigue.
In other words, Facebook news feed ads are starting to go unnoticed by consumers due to the sheer number and frequency of them. Ad costs are rising while many see engagement rates dropping. According to the 2017 Social Media Marketing Industry Report, 53% of surveyed marketers have seen a decline in their news feed exposure.
This leads to a bigger question: Are social media marketers just sticking with Facebook because of the enormous base, regardless of what their data is telling them, in hopes of something changing soon?
In fact, in ClickZ Intelligence's State of Digital Advertising 2017 report, 61% of advertising professionals surveyed plan to increase their Facebook ad spend and 20% don't plan to make any changes at all. In other words, 81% of marketers who utilize Facebook aren't going anywhere.
Takeaway
Facebook knows their news feed ads aren't as effective as they used to be and they're reaching the high end of their ad load, which is why they introduced new options like Messenger ads.
Since social media marketers have already begun to feel the sting of this saturated market, it'd be wise to stay on top of the new ad types and strike while the iron is hot, especially since 62% of our survey respondents plan to increase their Facebook ad activities.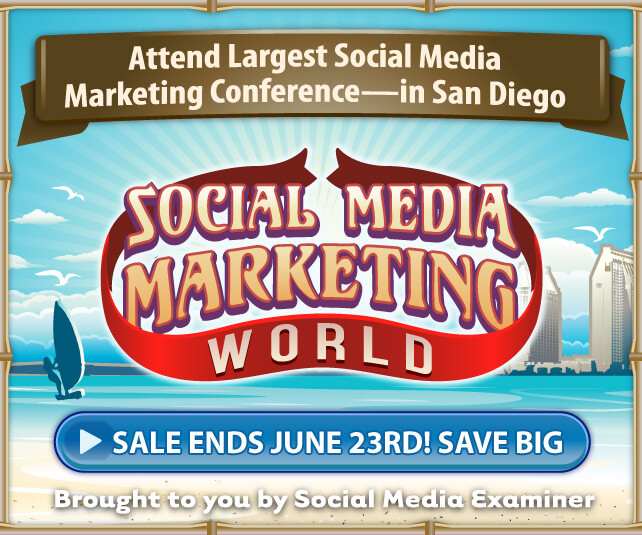 Facebook news feed advertising certainly isn't obsolete (and our study showed 62% of you consider Facebook your most important marketing platform), but you may not be getting the biggest bang for your advertising buck right now.
#2: Marketers Continue to Question Facebook Metrics
A combined 42% of our survey respondents reported that their Facebook marketing activities are effective, down from 46% just a year ago. On the other hand, 58% say that their Facebook marketing initiatives aren't effective or they don't know. Measuring ROI has always been a sore spot for social media marketers, but is this inability to measure results solely to blame for the perceived decrease in effectiveness?
Probably not.
In September 2016, the Wall Street Journal reported that for two years, Facebook overestimated the amount of time users spent watching videos on the platform by as much as 60% to 80%. While this issue was enough for some to call into question Facebook's measuring capabilities, the minimum threshold for a view is three seconds, so this error didn't affect the overall number of views being reported to companies.
Just two months later, however, another measurement problem came to light.
On December 9, 2016, Facebook announced they noticed a difference between the number of likes and shares reported on its Graph API and the stats appearing if that same user saw the post on their mobile app.
While they've since reportedly fixed the problem, this calls into question the overall effectiveness of how Facebook measures the metrics that determine not only what advertisers pay, but also the data they use to determine the effectiveness of their campaigns.
Takeaway
Facebook only permits a handful of approved vendors to handle their data and measurement sharing capabilities (the "walled garden" approach), which has been a thorn in the side of advertisers for a while now. This strain only came about because of these measurement glitches. The bottom line is that companies want to choose their own data partners, mainly ones whose findings they know they can trust.
It's important for brands to stay vigilant and keep an eye out for any data discrepancies in their Facebook advertising numbers. Especially when new types of ads start appearing. When new ad formats are rolled out, many times existing metrics must be tweaked or new ones implemented. There are bound to be kinks at first.
#3: Varied Ad Formats Combat News Feed Ad Fatigue
News feed ad fatigue is a real thing, and in a way, Facebook is recognizing this by admitting they're running out of places to put ads in people's news feeds. When consumers see too many ads too many times, click-through rates plummet. Throw in the fact that some brands don't rotate their ads for variety, and you have an increasingly frustrating user experience.
At Social Media Marketing World 2017, Michael Stelzner discussed the frustration marketers feel due to Facebook's ever-changing news feed algorithm. This year's Industry Report echoed those complaints with 53% of respondents saying their news feed exposure has declined over the last 12 months.
One way to combat this is to switch up ad types.
For their ebook, The Science of Successful Facebook Ads, HubSpot in conjunction with AdEspresso analyzed over 100,000 Facebook ads and found that nearly 75% (74.8%) of these are page post link ads. Video (15.5%), photo (8.2%), and events and offers ads (1.9%) make up the remaining ad types.
In other words, their data shows that when you utilize page post link ads. You're doing what 75% of all Facebook advertisers are doing. It stands to reason you'll get lost in the news feed noise.
Continue reading this article here